COLLABORATION 'eARTh'.
The natural world has been an inspiration not just in my art but also in my life. A former floral artist and photographer of flora and fauna I became concerned about the environment and changing landscape. This concern I shared with fellow MA artist Jo Tunmer that led to us working collaboratively. In September 2019 we were accepted onto the AA2A Art Residency at Cambridge School of Art under our new name 'eARTh'. Since then we have been creating work for two exhibitions 'Tick Tock' and 'Salvage' developing themes that explore climate change. The work is driven by statistics, data and the effects of natural elements rather than any particular personal experience, opening a dialogue with the audience in the hope of affecting change in attitudes and behaviours in response to the climate emergency.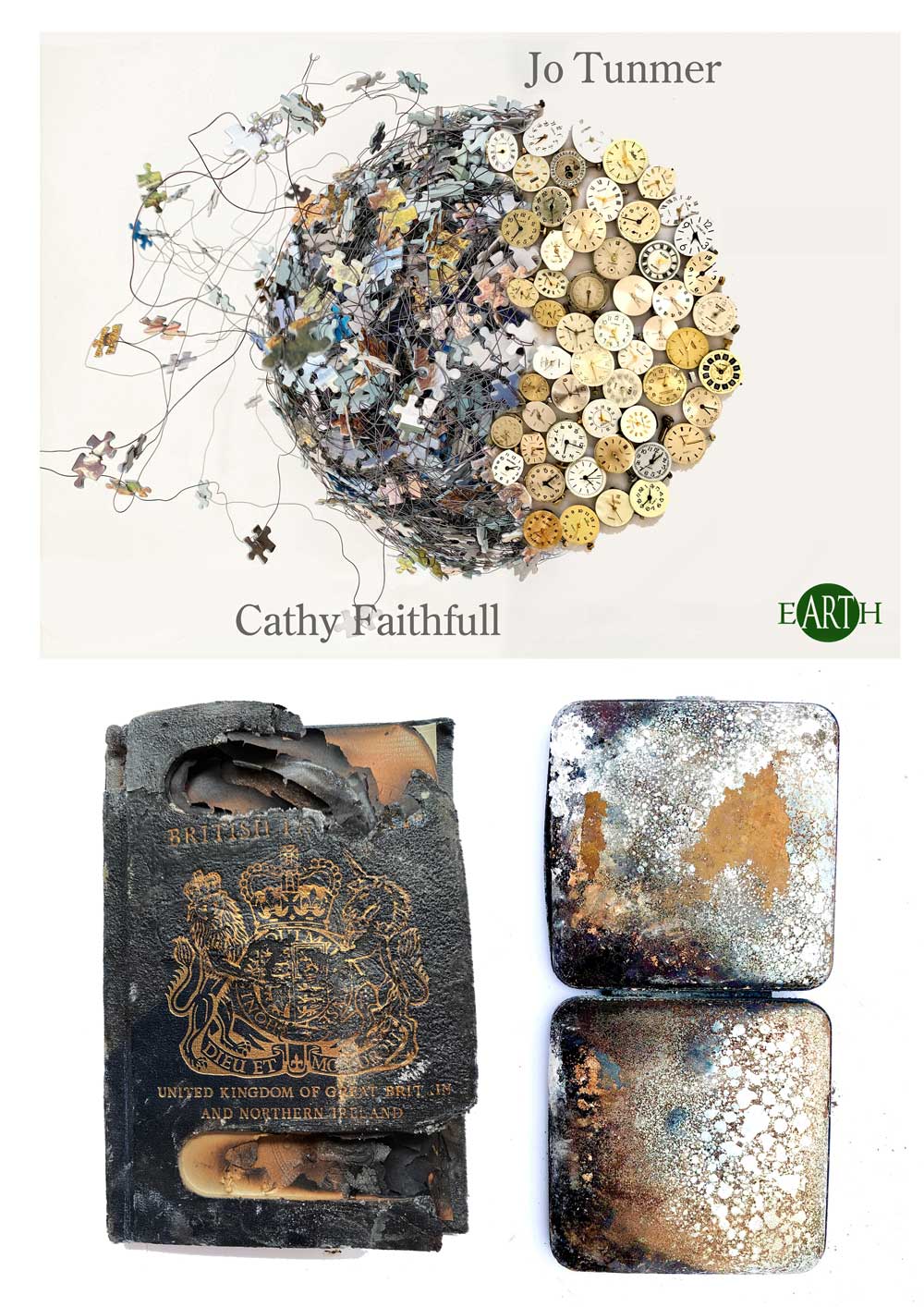 'Tick Tock' is a series of pieces that speak of time running out, how fragile the planet is and the danger of it falling to pieces
and how we might piece it back together.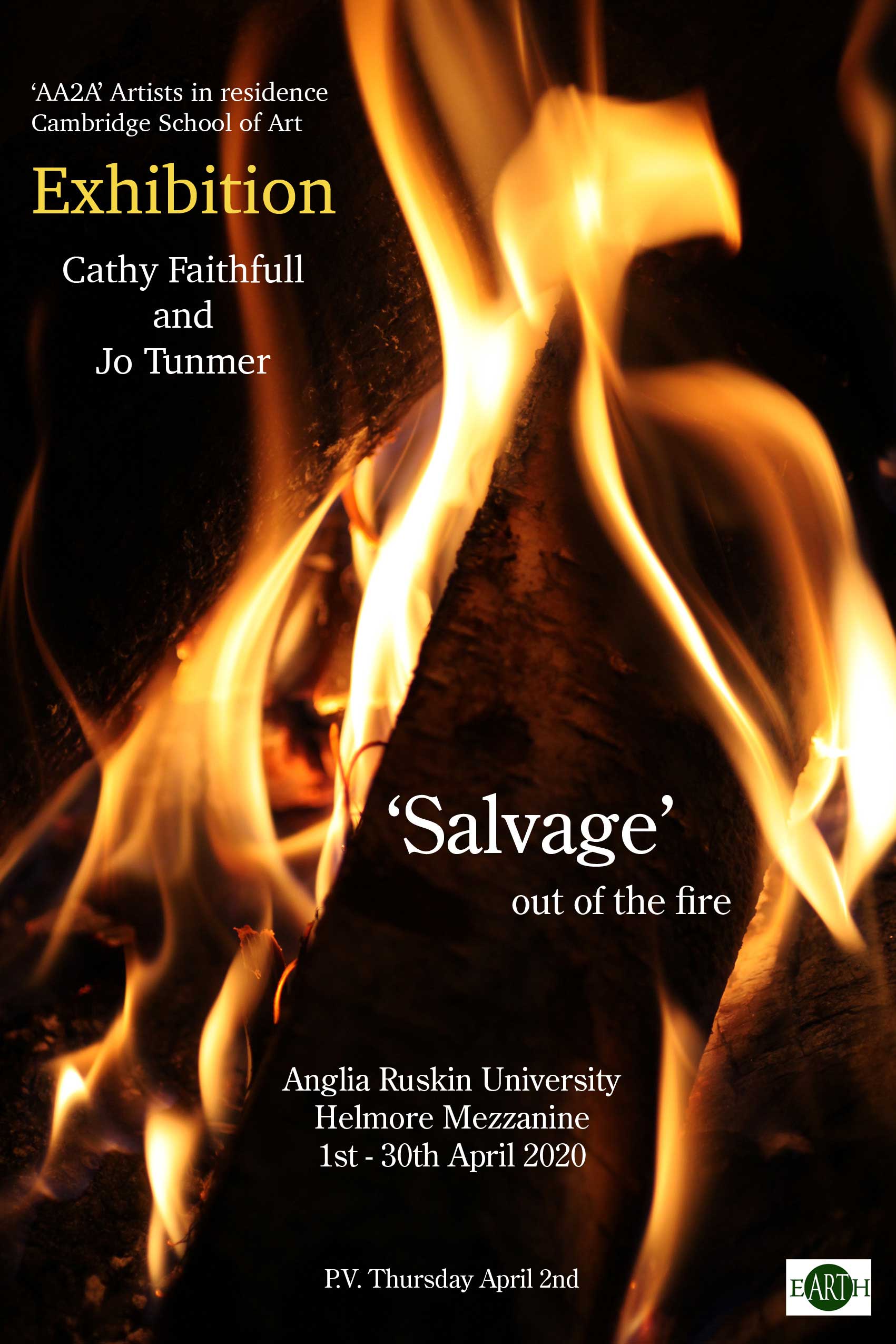 'Salvage' sees a display of personal items burnt by the artists as a respose to the fires caused around the world by Global warming.
Footnote: Updated 30.3.202 Due to the COVID-19 outbreak both exhibitions have been put on hold.